New Lawn for Smiling in Corso Porta Mare
At the end of May, we decided to take action and resurface the synthetic lawn at our campus in Porta Mare used by the children as a playground.
The old synthetic lawn had been installed about ten years ago and showed signs of wear and tear and it had lost its brightness. The come and go of the children over a ten-year time span had certainly put a strain on the synthetic grass and it was time to replace it.
We contacted Tewa Sas, an e-commerce company that offers support at the purchasing stages and maintains an ongoing commitment to make the ordering process as easy as possible for customers. Thanks to their help, after a series of inspections and verifications, we selected a synthetic grass to suit our needs. It not only looks like a natural lawn but it also offers a good degree of structural strength, which is important taking into consideration the gym lessons and games that the children will be doing on a daily basis over the next few years. 
For the installation work, we relied on the experience and professionalism of 'Garden Arcobaleno' (Vivai Marzola) and their highly experienced installer, Mr Matteo Lambertini, whom we thank for his excellent work. 
At the beginning of the school year, everything was ready to welcome your children back to Smiling. We were informed that on the first day of school, at the sight of the newly landscaped garden, the children immediately took off their shoes and started running and playing barefoot!
This picture gives us great joy and satisfaction.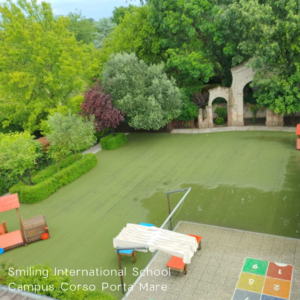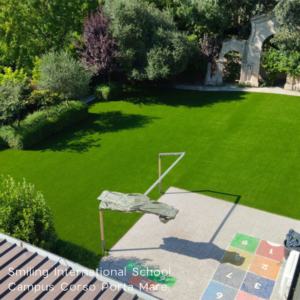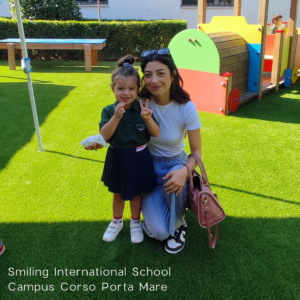 https://www.smilingservice.it/wp-content/uploads/2023/10/5.png
1080
1080
communication
https://www.smilingservice.it/wp-content/uploads/2022/06/Logo_smilign-ferrara.png
communication
2023-10-25 11:29:18
2023-10-25 11:32:06
New Lawn for Smiling in Corso Porta Mare